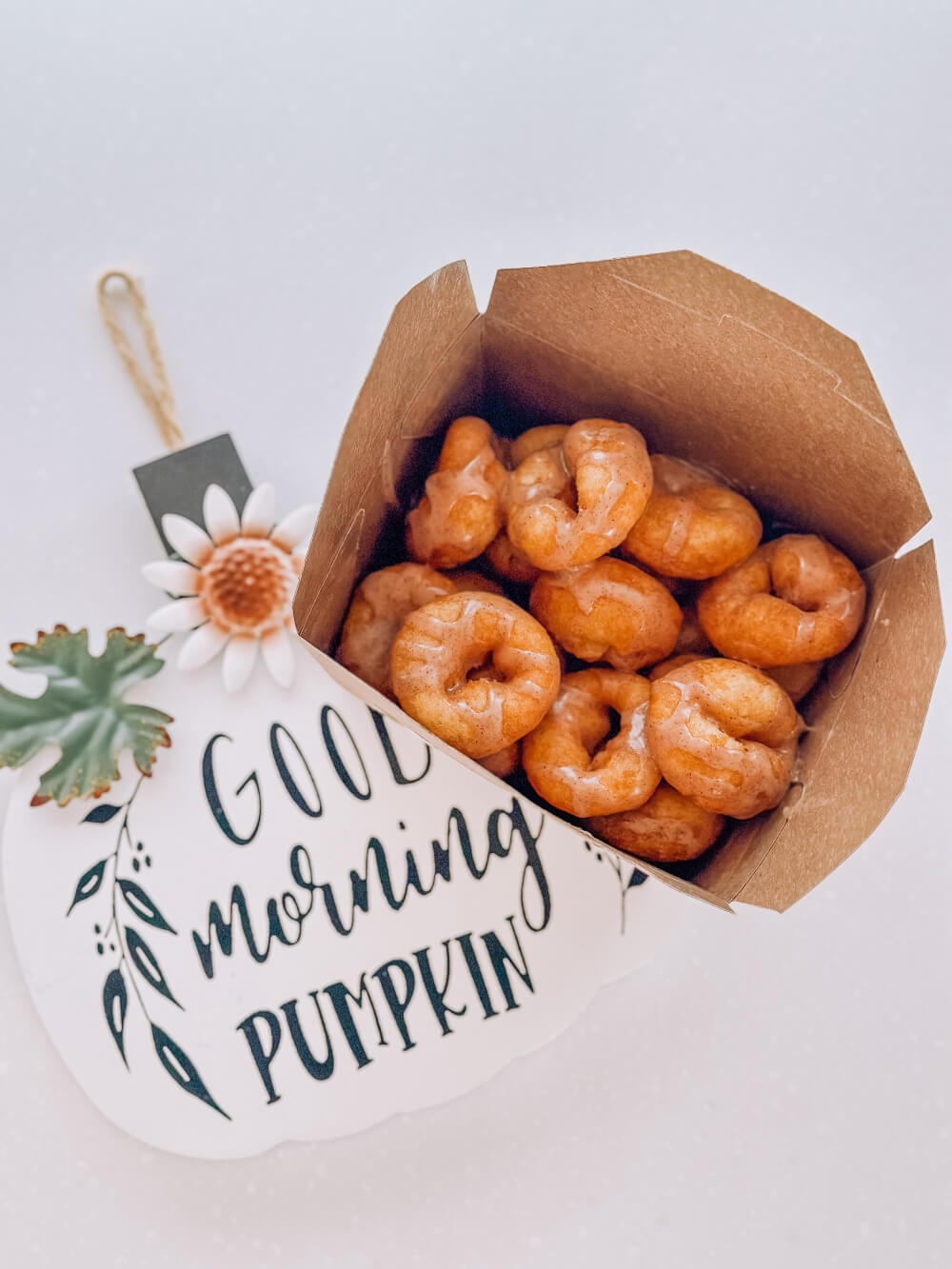 pumpkin pie spice glaze
we're just here to pumpkin spice up your morning. come try out our pumpkin pie spice glaze tiny little donuts! they'll be available until november 30th!

explore the tasty goodness offered in our tiny little donuts menu. whether it's classics like old-school powdered sugar and special dark chocolate glazed or our new donut of the month paired with a hot cup of joe, there's something here for everyone.
hot and fresh, sweet and simple

isn't it a breath of fresh air just to have a few honest, tasty options? we've worked hard to perfect our donut goodness and pick the very best to offer in our tiny little donuts menu. from a generous dozen and coffee to enjoy on your way to work or a hot, fresh box of 100 to bring to your next party or event, we've created a tiny variety of simple little treats to make your day special. find scrumptious flavors for any occasion in our menu below.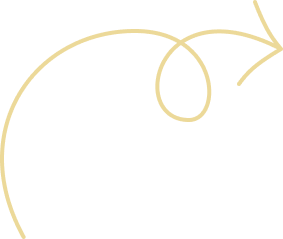 tiny little box
a tiny little price for a generous dozen – one flavor per box
$8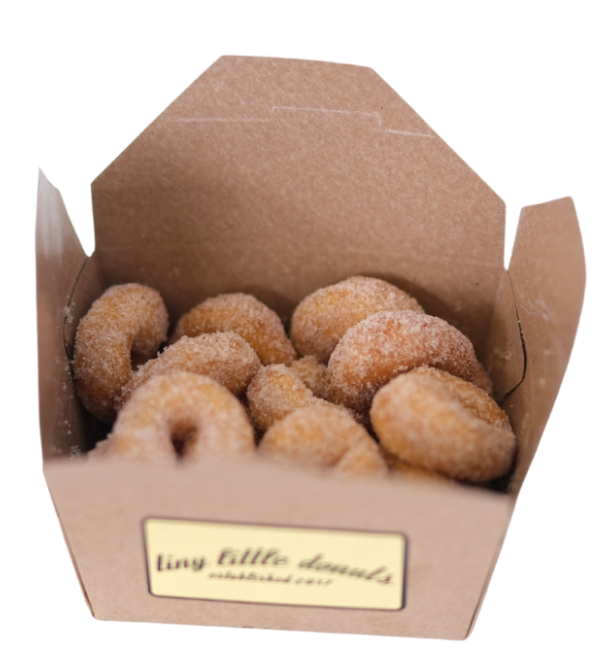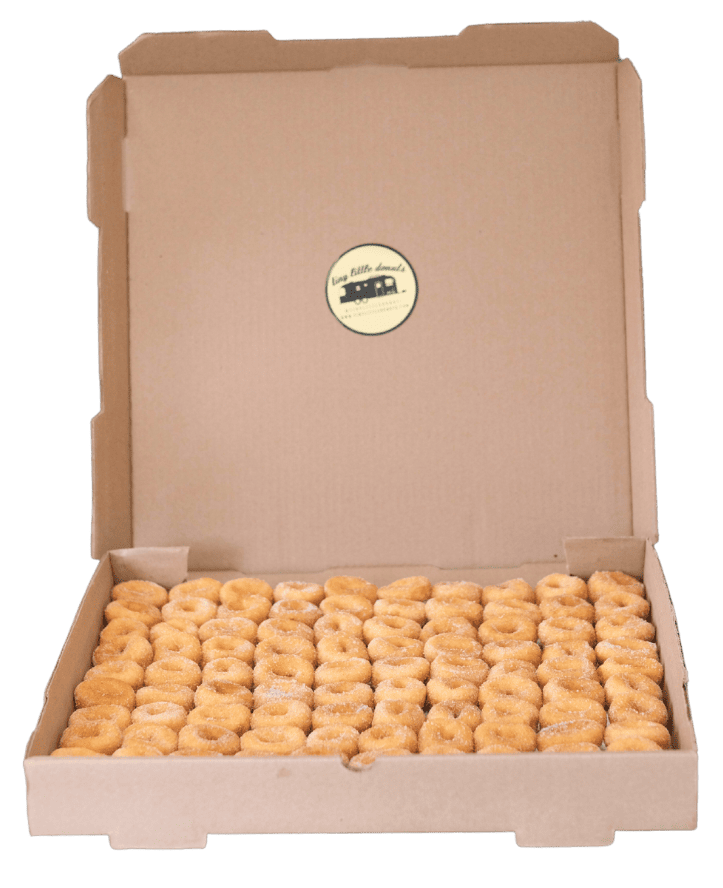 box of 100
what a sweet deal! a customized box of 100 tiny little donuts. choose any of our flavors for this fun box that is perfect for events, meetings and an over the top gift!  create your own box with sprinkles, glazes and toppings.  please call to pre-order.
$45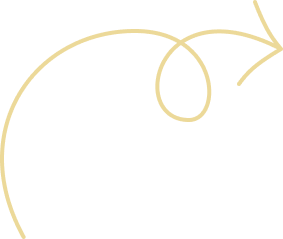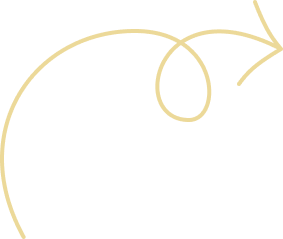 tiny little treat bags
let our team prepare your tiny little donuts in individual bags. customize with your own sticker, stamp, note. terrific, safe way to serve tld at your next event or as sweet thank you treats for customers, teacher, friends.
100 tld minimum (17 bags), 6 tld per bag. cinnamon sugar only. please call to pre-order.
$3 per bag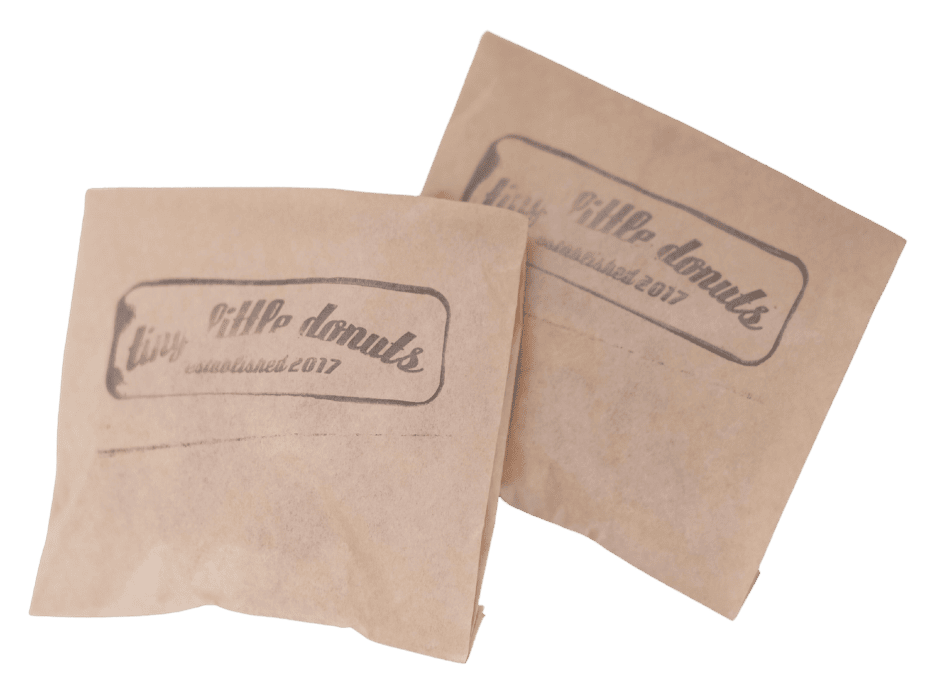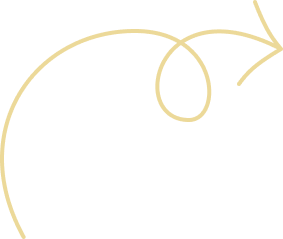 coffee – 12 oz
nespresso – melozio. smooth and balanced. latin american arabica. pairs well with light, fluffy, tiny little cake donuts.
$3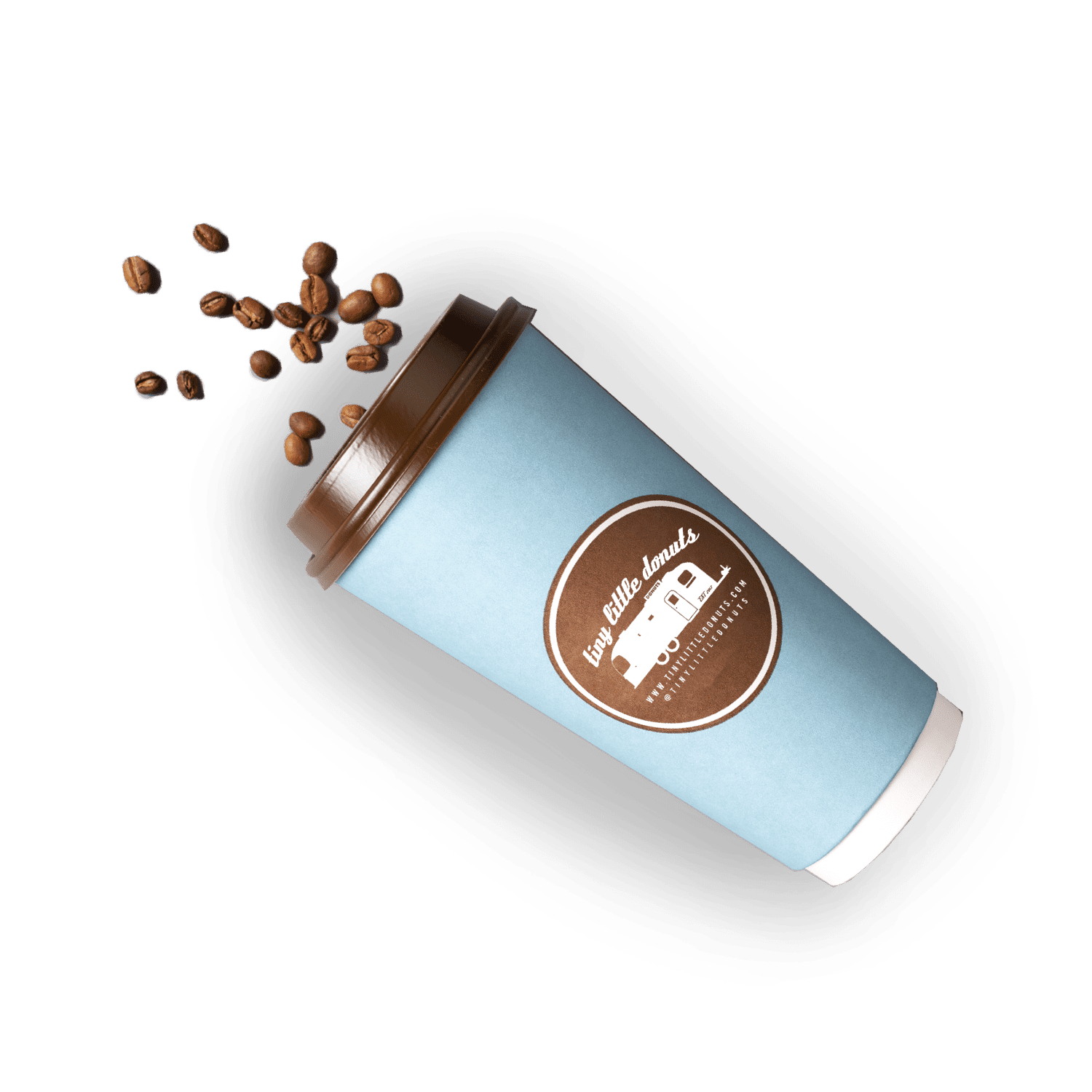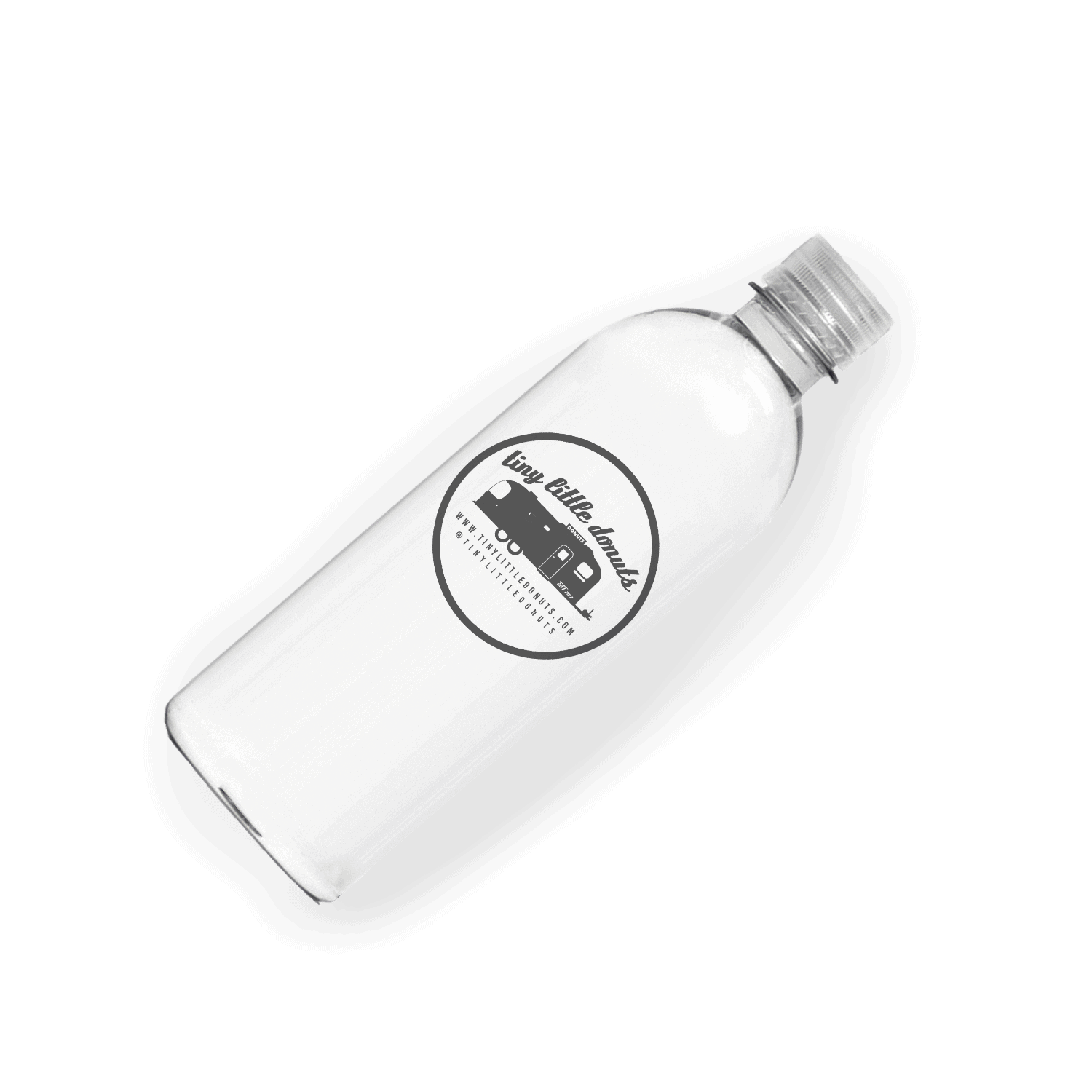 bottled water
a not so tiny bottle of water
$1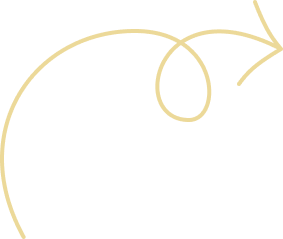 old school powdered sugar
special dark chocolate glazed
allergen information: our donuts contain possible allergens such as almond extract, wheat/gluten, milk, eggs, and soy. If you have allergies to any of these ingredients, it's important to be cautious and avoid consuming these donuts.
glazes: the glazes on the donuts do not include any of the eight major allergens. this means that they should be safe for individuals with common allergens such as peanuts, tree nuts, fish, shellfish, and more.
nutrition information: calories: 30 calories per donut. the donuts do not contain artificial flavors.
please keep in mind that while the donuts are low in calories and do not contain artificial flavors, they do contain potential allergens. if you have specific dietary restrictions or allergies, it's essential to exercise caution and consult with the bakery or a healthcare professional to ensure the donuts are safe for you to consume.
join our email list
be the first to know about new flavors, promotions, and new locations.
join our tiny little team

we couldn't spread sweet donut goodness throughout our community without the smiling faces on our team. that means we need hardworking people who love donuts and love people for a variety of positions at tiny little donuts. whether you're looking for a summer job, seeking to advance your career, or exploring ownership opportunities, check out our current job openings to learn more about joining our fast-growing team.